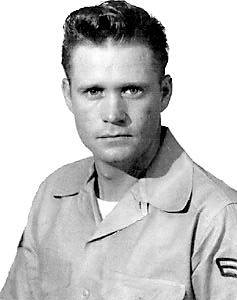 In the new year, the "... days" will be changed to "rockin' days". This time, we have a true rock-a-billy here. Alvis Wayne was there when rockabilly began and he's still here. His first recordings were made in 1956 at Westport Records and he still peforms to present day, having cut two excellent albums some years ago.

I have compiled the following mp3-files from various sources.

1. Lay Your Head On My Shoulder (1958)
2. Don't Mean Maybe, Baby (1957)
3. Rockabilly Daddy (2000)
4. I Wanna Eat Your Puddin'

Note: "I Wanna Eat Your Puddin'" is something of a mystery. It's Alvis Wayne, you can clearly hear, but the song doesn't appear on any of his 50s records or his two albums. Seems to be a post-1960 track.



Update: "I Wanna Eat Your Puddin'" was recorded in the early 1970s at Ronnie Weiser's Rollin' Rock Records. Thanks Ricardo.